Why Need A Medical Prototype for Your Medical Device:
When you have an amazing idea, you have spec'd it. You would like to turn it into a real product, it's perfect. But you can't guarantee that you've achieved your clinical objective until you actually try producing the product. Therefore, the Medical Prototype stage gives you the opportunity to try different medical device manufacturing options and processing methods to ensure that the part is producible. Work with us to test your medical device design, make revisions and explore creative innovations that could make it even better than you imagined.
Frequent responses from users are critical to the success of any product development effort. For medical devices, it helps reduce the potential risks and reduces overall development time and cost. Our pre-clinical prototyping capabilities provide high fidelity prototypes that are sure to elicit valuable feedback during testing.
Medical Devices Prototyping incorporate engineering, design, and human factors into a functional, proof of concept model that defines your design. This is the prototype model that should be used in all your research activities, from early contextual research to late stage formative usability studies. In the end, these prototypes should be as possible as you can get to production.
UYEE's advanced equipment and flexible production processes allow us to offer all kinds of metal parts and provide rapid extrusion of thermoplastics and silicone. Low volumes of final-form prototypes help you with characterization, evaluation and iteration during product development. We work fast, reducing turnaround time so you can accelerate your time to market and move ahead with confidence. UYEE is able to support all your needs, taking your product from a fast-turn short run to full-scale production.
How To Custom Medical Parts: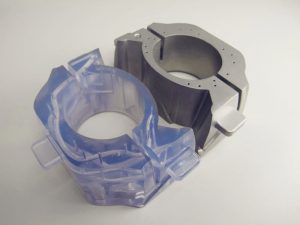 In small production runs where material and manufacturing standards need to meet stringent quality requirements rapid manufacturing is a perfect fit to Custom Medical Parts. By using a rapid manufacturing specialized surgical instruments and medical devices can be quickly and cost-effectively produced.
For the suppliers in Western Country, additive manufacturing is paving the way for improved, patient-specific medical care. Unlike conventional manufacturing methods, prototypes, and patient-specific one-off parts can be manufactured quickly and profitably. This method is good for producing plastic parts, prototype model. Such as: 3D printing helps keep your project timelines on track by testing how well plastic parts will function in days instead of weeks, as required with traditional mold tooling. This technology allows rapid prototyping of components available in several colors of rigid opaque and a polypropylene like polymer. It's extremely valuable when determining whether a design provides for a snap fit with a mating component or requires a spring-like capability to function as desired.
And also, in some cases, an additive manufacturing prototype's surface finish, level of precision or material properties will not meet the conditions that are required for testing, often using CNC machined prototype is a better choice. We have four state of the art CNC machines that our experienced staff machinists use to fabricate prototypes in a wide variety of plastics and metals. In house CNC machining allows us to machine prototypes quickly and with a high degree of precision. This is facilitated by in-person communication between the engineer and machinist concerning the design intent and other details that lead to high quality prototypes. In addition, our CNC machining capabilities are indispensable for fabricating prototypes molds.
But for metal parts manufacturing, normally the production cost with additive manufacturing is higher twice to three times than CNC milling. In China, We provide medical parts manufacturing in CNC machining. Maybe it's not faster to compare with additive manufacturing, but obviously it helps you to save money. From Rapid Prototyping to series production, UYEE provides comprehensive medical prototype advice and support to medical companies during the entire development and production process.
The Importance of Prototyping Your Medical Device:
Medical Parts Prototyping can occur at several steps in the design and manufacturing process, and can cover a variety of needs and functions. A one-piece prototype can represent the form of a product, in production process, will require a lot of different components and assembly. The ability to create a sample at this early stage in the process can help you to calibrate dimensional requirements, tolerances, and function testing. What's more, by creating a prototype rather than a full and likely more complicated production piece, you can save time and money as you fine-tune and adjust the design of your product.
Device models of tools and products help designers make more informed decisions by obtaining invaluable true data from the performance and reaction to a prototype. The more data that can be gathered at this early stage of the product development cycle the better chances and adjusts provided of preventing potential manufacturing process or product issues later on in the process. Our experienced engineering team and technicians have provided functional, manufacturable and feasible prototypes over the past 11 years in business.
Why Is Medical Prototype Necessary?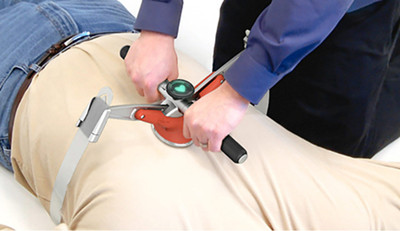 Prototypes are a key component of the product design and manufacturing process, and it remains a critical step for medical devices. Without prototype model, the designer or manufacturer may realize during production that the manufacturing process is producing too many failed or defective parts. At this point, prototype must be halted and the product, or the manufacturing process and the CAD design, must be modified and adjusted. Engineers and designers may also realize during prototype that there is a better or more efficient way to design and manufacture the product, potentially resulting in higher quality and lower costs. Though most importantly, in the medical field, prototype can help ensure that a product will serve its intended purpose, potentially affecting and improving the health and lives of those who need it most. The more safely and efficiently a medical product can be designed, while pursuing the highest level of quality, the better it is for the end user. Medical Devices Prototyping development can help to achieve those goals.
Medical Parts in Prototype & Production Volumes:
We fully recognize the importance of prototype production-whether it's for verifying functionality, passing inspection, or showing to prospective customers. No matter the reason, we know you need your prototype created quickly and precisely
UYEE has made medical device prototypes for some of the medical companies. Our advanced equipment and processes allow us to work with these companies to provide prototype model and Low volume Production Parts for several medical applications including: teaching aids, anatomical parts, medical device and tool prototypes etc. Our Project managers, technicians and model makers will work with your team to ensure the requirements of your project are met in the most precise and time-efficient manner.
Our pilot production uses the same machining capabilities as our regular production facilities. We'll help you meet tough deadlines for product or process evaluations, one-off product builds and prototypes. We can pilot-produce single-level components or finished assemblies. We offer complete documentation and traceability as required, but also have the flexibility to adapt to your product and schedule requirements.