CNC MACHINING
---
Subtractive modeling uses CNC machines to cut material to achieve a 3D part. This process could be used for both prototype and final product production. Units could be manufactured in almost any material producing the parts suitable for actual life applications including product validations and testing. This process is more suited to the final design stages.
We are able to rely on our skills and experiences to accurately manufacture products from plastics, brass, Aluminium, stainless steel, titanium and steel, and so on. Applying the latest machine tool technology helps us to achieve exactly that: great products, high precision parts and superior finish. CNC machining and turning is a very efficient process and we are very happy to guide you through by the CNC process of having your first part machined.
1. WHAT IS CNC MACHINING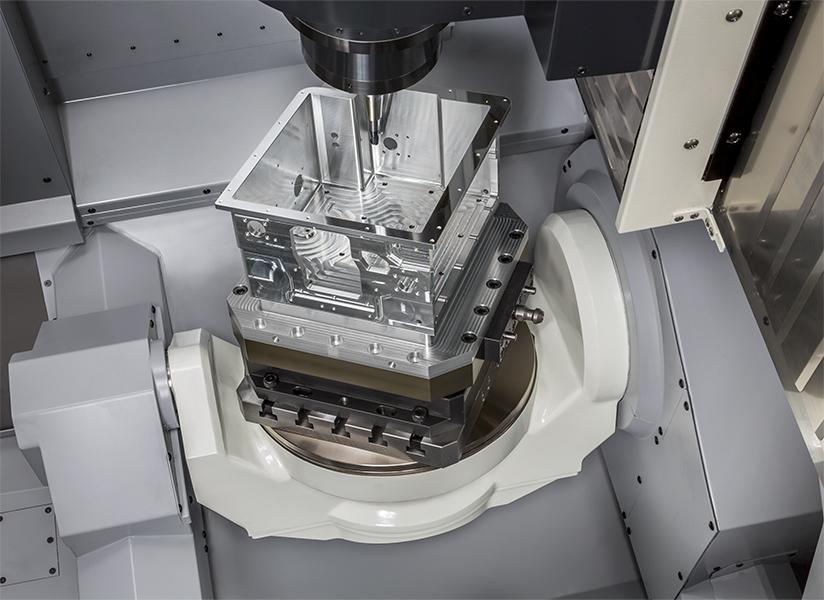 Ever wonder, "What does CNC stand for?" CNC machining, also known as CNC manufacturing, is a process that employs computer numerical control (CNC) equipment, which are instruments such as mills and lathes whose accuracy is controlled by computer instructions.
CNC machining allows the manufacturing of parts and components that would generally be difficult to make manually.
To answer the question, "What is CNC?" see the process as a combination of technology and physical tools. The CNC machine then instructs the tool on what speed and movement to manufacture the required component or item.
2. CNC MACHINING PROCESSES
The CNC machining process utilizes various mechanical, chemical, electrical, and thermal approaches to remove the essential material from the component to form a bespoke part or product. Two main processes in industry as below:
Along with drilling, turning, and several other machining techniques, CNC milling is a mechanical machining process. The method works well for making various parts and products with unique designs from various materials, including metal, plastic, glass, and wood. CNC milling procedures are operations that adhere to this standard, whereas conventional milling processes are operations that do not.
CNC turning reduces the circumference until the required diameter is obtained. This method enables the creation of cylindrical pieces having exterior and interior characteristics, such as slots, cones, and threads. It is a very common subtractive manufacturing way to cut material off .
3. CNC MACHINING MATERIALS
CNC machining is compatible with various technical and engineering materials which are applied in many sectors, including metal, plastics, and composites.
What are the characteristics of various CNC materials?
CNC machining can make pieces from practically any metal or material. The qualities of these materials that are of interest include:
machinability: the ease of machining affects the cost of CNC;
the cost of the material
hardness: mostly metals;
temperature resistance: predominantly polymers
CNC Metals
Metals or, more precisely, metal alloys are used for uses requiring great strength, hardness, and heat resistance. And they are used very widely in industry.
CNC Plastics
Besides 3D printing , machining plastic is applied in many sectors as well .Actually some of plastic items are must be manufactured by CNC due to 3D printing can not print it .Because of current technology or material performance factor, such as: PEEK .
CNC Composite Materials
Composites combine materials with diverse physical and chemical properties to make a more robust, lighter, or more flexible product. Composite fibers are used to reinforce purer composites. Composites are commonly made using carbon or graphite fibers. Carbon fibers are conductive, have a very low (slightly negative) CTE, and endure high temperatures. Carbon fuses with many materials and is an excellent fiber for many enterprises.
4. TYPES OF CNC MACHINING
Five CNC machines execute five CNC machining kinds.
#1 – CNC Lathes and Turning Machines
Using linear cutting cutters, CNC lathes, and turning machines, remove material around the circle of revolving bar stock.
#2 – CNC Milling Machines
CNC milling machines can produce face-milled and peripheral-milled features (external, flat surfaces, and voids).
#3 – CNC Laser Machines
CNC laser machines cut, slice, and engrave materials using a tipped router and a highly focused laser beam. The laser beam cuts the sheet material by moving back and forth.
#4 – CNC Electrical Discharge Machines (EDM)
It's called spark eroding, dies sinking, machining, and wire burning.
#5 – CNC Plasma Cutting Machines
Computer-controlled plasma torch to do this—a plasma torch cuts material by melting it. Plasma torches may reach 50,000 degrees Fahrenheit, similar to gas-powered welding torches that reach 10,000 degrees.
Precision CNC machining allows the manufacturing of components and finishing. The best way to get the intended outcome depends on the environment, material, lead time, volume, budget, and features.
5. CNC MACHINING SURFACE FINISHES
The following is a list of the most common surface finishes that may be obtained.
As Machined
Also known as parts that come straight off the machine, typically have a surface roughness (Ra) of 3.2 micrometers and a few minor tool marks that are apparent to the naked eye. The criteria for the surface finish may be adjusted to 1.6, 0.8, and 0.4 micrometers.
Bead Blasting
A matte finish with a fine texture may be achieved by bead blasting the component pieces. Its primary function is to enhance a component's look in the finished product.
Anodizing
The component's surface receives a ceramic coating resistant to corrosion after undergoing anodizing of the Type II kind. Anodized components may be dyed in various colors, although this process is restricted to aluminum .It is also resistant to wear and corrosion after undergoing Type III anodizing. It provides even higher levels of protection than Type II and may be colored in various ways.
Electroplating
Just like other finishes of anodizing and powder coating ,electroplating is also a metal finishing process. It can make component a nice looking and stronger, as well as extending their lifespans. It can be finished using a few metals, such as: Tin ,Zinc, Chrome plating etc.
Powder coating
Powder coating provides a finish that is resistant to wear and corrosion and is applied to the surface of the pieces. Compared to anodizing, it offers superior resistance to impact, is available in a wide variety of color options, and can be applied to any metal.
6. WHY CHOOSE UYEE FOR ONLINE CUSTOM CNC MACHINING SERVICES
UYEE is an ISO 9001:2015 certified CNC machining facility delivering accurate, high quality components. It established with 2 SLA machines and only 3 CNC equipment in 2005 which is focus on providing rapid prototyping services, but as our client base developed, we wanted to provide a wider variety of skills  and fast CNC manufacturing services to help them flourish. Thus. We continue to increase more and more advanced CNC machines as well as all kinds of inspection devices.
Fast & Inexpensive
Thanks to our machinists and programming makers with vast industry experience and skills .We know how to machine a component according to it's character, shape , structure and material requirements in maximum efficiency ,to avoid human errors happening during manufacturing. Help customers to save money as well as fast delivery time.
Quality Control
In machining sector , besides cost and turn around ,the most important factor is quality control .Our staffs who are in charge of quality check, they are very cautious with their work all the time. Focus on every detail, from material options ,dimensions ,tolerances ,finishes ..and so on. So you can trust us to provide your machined parts quickly and accurately.
7. ADVANTAGES OF CNC MACHINING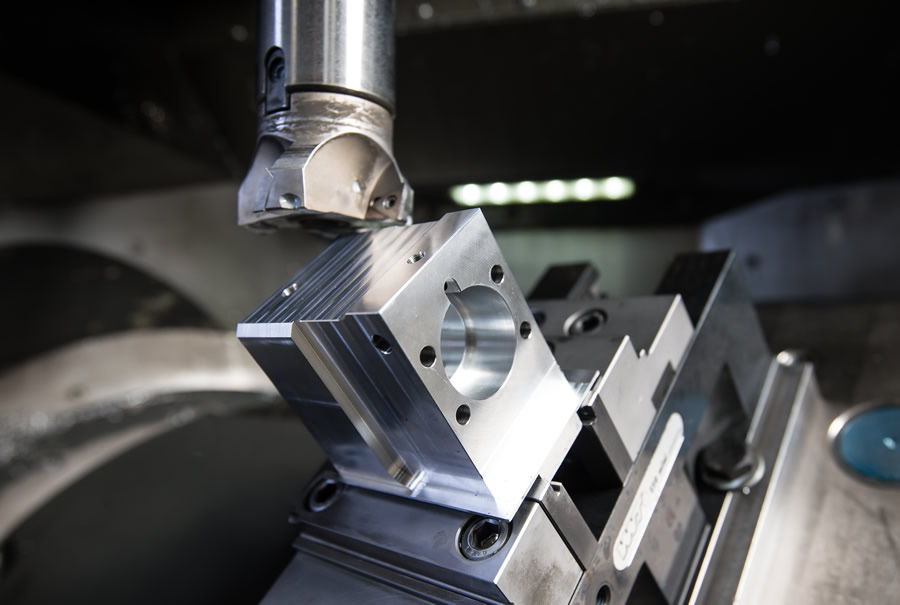 Precision machined parts have several benefits:
CNC Machining Wastes Little
CNC machines use software that iteratively optimizes turning a component to minimize waste. Simulations of such codes may test the controlling program's effectiveness before implementation.
All precision milling machines employ repeatable software programs with set tools on predetermined pathways to efficiently utilize raw material. Thus, most modern CNC machines reduce waste for producers.
Zero Defects, Better Accuracy
Precision turning machines eliminate the risk of human mistakes introducing faults into the manufacturing process. Machines may be more accurate and error-free, with codes and software guiding the whole operation.
Unless modified intentionally, these inputs stay the same throughout the manufacturing process, ensuring product consistency. The machines can work nonstop without affecting job quality.
Faster Production
Milling machines may be run at high speeds to meet demand. As said, these robots can work 24/7 without pauses or trade-offs.
The machine's great precision and lack of material waste make it one of the finest solutions to make manufacturing quick, efficient, and expandable without expense.
Quicker Assembly
Moving human resources down the assembly line may improve manufacturing efficiency by decoupling production capacity from personnel needs. Manual assembly lines work better in high-production environments and when product assembly needs specific skills that robots cannot mimic.
The assembly line runs smoothly because high-precision turning enables pieces to fit seamlessly.
Enhanced Personnel Safety
CNC machines protect people from machines.
These devices operate without an operator, lowering the danger of accidents and injury. Modern CNC machines can change tools automatically! Software changes may initiate design changes without touching the machine or person.
Thus, human interaction is confined to a supervisory position where they may remotely monitor software program execution and preventative or reactive maintenance to avert malfunctions, which reduces engagement and makes the workplace safer.
Energy Savings
Due to losses, oil and gas, petrochemicals, aerospace, automotive, and others are energy-intensive. CNC machines can keep them expandable and accurate without wasting energy or labor.
They also try to reduce energy losses from bad planning to save more energy.
CNC Machining Reduces Costs
Given the primary benefits, CNC machines for precision turning components may significantly reduce manufacturing costs. It boosts production and assembly efficiency and scalability without waste.
It also saves energy and operating expenses. It also removes accident-related financial liabilities. It is one of the best methods to save costs without sacrificing quality or procedure.
8. CNC MACHINING APPLICATIONS
CNC machining makes sophisticated parts for many sectors. Machining components support medical, transportation, and other industries. CNC machining's computer-aided design accuracy attracts many firms. Technological developments enable this procedure to create more intricate bespoke designs than others.
The Aerospace Industry
CNC machining is widely utilized in the aircraft sector, which demands high tolerances, complicated geometries, and difficult-to-manufacturing materials.
Boeing first flew the 787 Dreamliner in December 2009, highlighting its low weight. 50% of composite materials make up its construction. A350XWB flight testing began in June 2013. Airbus utilizes 53% composite materials in its many innovative features. Composites have given the organization two significant advantages. It saved gasoline and panels and lowered fossil fuel emissions. The corporation reduced CO2, perceived noise, and NOx by 50%, 50%, and 80% by shortening flight periods.
The Medical Industry
To fulfill patient demands, the medical business uses customized goods. Medical gadgets are disposable to prevent infection. This industry's installations demand accuracy, speed, and volume.
CNC machining makes many components. These are medical materials and equipment such as implants, MRI machines, medical tools, etc.
California-based Galen Robotics develops non-invasive surgical technologies. The startup employs CNC machining to steady surgeons' hands during the delicate nose, throat, and ear surgeries. This CNC manufacturing strategy provides a low-volume mix of components for this prototype at a competitive price and time.
Transport
Transportation needs sturdy parts, whereas aircraft needs high-speed engines. These traits are needed for cross-country shipping.
CNC machines can make parts from different materials, from brakes to engine components to tools. High-speed trains impose more strain on their vehicles, demanding even more accuracy in their car and engine components.
The Oil and Gas Industry
The petrochemical sector needs precision-machined components to make big machinery for refineries and drilling platforms. Replacing or fixing a component might delay output for days. Rigs must make optimal, ready-to-use parts. They must withstand sea salt fog, desert dust, and northern plains winter.
Military-Defense Industry
Defense requires components that can survive hostile conditions like the petrochemical industry. Military goods must follow government restrictions.
Defense equipment and components may resemble those made for aviation, transportation, electronics, marine, medical, and other industries since the military covers so many. CNC machining designs pins, casings, artillery, missiles, and fighter aircraft parts.
The army uses modern CNC machines to secure the land.
Electronics
Small components for electronics need CNC machining. Some need laser accuracy for 10-micrometer fineness.
CNC machining benefits PCBs. CNC machining makes most modern electronics. Smartphones, tablets, and specialized electronic enclosures have printed circuit boards. This manufacturing strategy does not employ chemicals, which need additional procedures.
Apple MacBook laptops are CNC-milled from a single metal block. It performs like a solid one-piece material using this procedure. Since 2008, Apple has manufactured this critical hardware.
The Maritime Industry
The housing protects electrical instruments from water. Seagoing boats must also withstand saltwater corrosion.
The maritime sector demands complete mobility of shipboard items. Since repairs can't be done until the boat returns to land, gadget components must endure.
9. CNC MACHINING FAQs
1) How much does your CNC machining service cost?
The cost depends on a few factors; material, size, structure …, here it is hard to answer how much cost without a detail drawing, please reach out us with your file to get a formal quote .
2) How do you guarantee the quality of CNC machined parts?
Even though CNC machining guarantees more productivity and fewer mistakes than conventional machining, quality checks remain a vital manufacturing process. At several phases of machining, quality assurance, and inspections are performed.
3) How to choose your CNC Machining manufacturer in China?
When you search the manufacturer from Web , the first impression is if the website can attractive you, if you are interested, contact with them to get a quote. To check out if they have quality control, and if they get back to you fast. What you need to know: for your inquiry or questions, an expertise engineering team would have replied to you quickly .
4) What are your tolerances for machined parts?
If customer doesn't have a tolerance request for their items. We provide, Typically, the standard tolerance for machining parts are according to ISO 2768 – mK. If you require high tolerances, please provide the engineering drawing , or advise us .
CNC PROTOTYPE MACHINING
---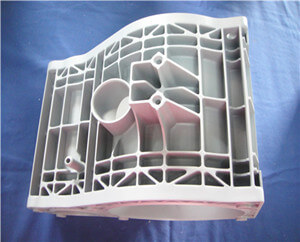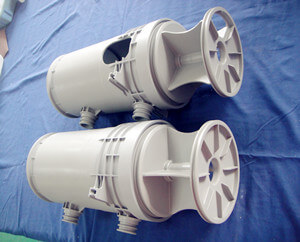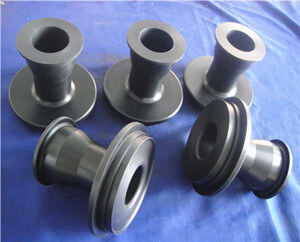 YOU MAY ALSO LIKE:
---
---
Save
Save
Save
Save
Save
Reviews
Service Type
CNC Machining
Description
Subtractive modeling uses CNC machines to cut material to achieve a 3D part. This process could be used for both prototype and final product production