Medical Prototype for Clinical Trials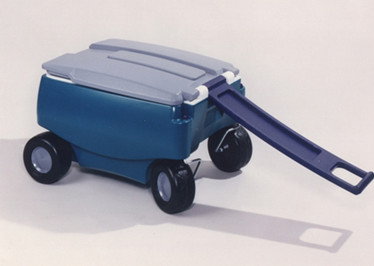 The rapid and successful completion of clinical trials is a prerequisite for the commercial success of any product. Early adoption of an iterative design process is vital to this success as the approach insists that both the environment in which the product will be used and the end user is considered from the outset. The process also encourages a practical view to be taken on the balance that needs to be struck between engineering functionality for clinical trial and design and the management of specification creep.
Considering the products that are built for these trials as Medical Device prototypes can send the wrong messages, both to the regulator and to potential investors. It suggests the that design might be provisional, or early, and might be subject to change. In fact, the opposite is often true. In the consumer products industry, for example, developers often build a limited number of devices for the purposes of technology demonstration or for marketing support.
This type of prototype is usually produced in low numbers, using specialist manufacturing methods. Although costly, it represents the most rapid route to a "looks-like," "works-like" demonstrator that's perfectly acceptable for this industry sector. Outside of the medical and life-science industries, market acceptance of these demonstrators is suitable justification to proceed with the capital investment in Medical Production tooling, manufacturing facilities, and ultimately product launch.
UYEE now starts with the set up so that the wheels start turning and your business would be benefiting from the service the soonest time possible. There is no need for any basic training of the team handling the services as these people already have been trained as soon as they have been employed by the company. This will help you save on time and so you could take advantage of the service when everything is ready.
Rapid Prototyping Resources
The use of rapid prototyping resources, now commonly available, enables device concepts to be evaluated and iterated by designers in days rather than months. This enables accelerated iteration cycles to be completed prior to the design verification and early entry into certain trials during medical prototype development, such as user validation studies. The prototyping techniques and methods available will be entirely dependent on the type of product that's being developed. For example, consider the development of a new point-of-care diagnostic reader, a product that's intended to be located in a central location within small GP clinics. It comprises a reader unit and disposable single-use cartridges. The reader unit, which is a high-value, low-volume production product, uses low-value, high-volume, disposable cartridges for the samples. The methods of approaching prototyping production for a clinical trial for both of these aspects of the reader will be different.
UYEE' expertise is in the production of top-rate yet affordable rapid prototypes. This type of service is also known as solid freeform fabrication. This entails a whole lot of detailed work and needs a lot of time to finish. However, with the right people doing the job and the right technology and equipment, you can be sure that tasks given are completed on time and done really well. Many companies and businesses that needed rapid prototyping services from us have been more than happy with the services that have been given. The people manning the tasks are professionals and are quite skilled in this. They have been doing this craft for years already and so they know the ins and outs of the whole thing.
The main purpose of Medical rapid prototyping is to achieve the most accurate and flawless design possible.  It is almost impossible to achieve this without testing and evaluating the design, and the best way to do this is through making up models of parts and checking how they work.  Rapid prototyping allows designers to thoroughly check and test parts of their design before they are sent for final manufacturing, saving a great deal of time and money in the process.
The Cost Of Rapid Prototype
For many people looking to manufacture items, the costs can be a big part of the equation.  Often, in the case when only a small number of items need to be made, short run productions can end up costing a great deal more than larger runs using regular manufacturing techniques.  Rapid Prototyping offers a highly cost effective way to produce small numbers of designs and models, taking away much of the cost of these short run productions.
The great thing about testing out your designs through using Medical prototype design is that any errors or problems are discovered much earlier in the manufacturing process, saving both money and time later on.  Generally, the later on in the process a problem or mistake is discovered, the more expensive it can be to correct!  Rapid prototyping allows for more revisions in less time, so thorough testing can be done, reducing the time to market.
SEND US AN INQUIRY