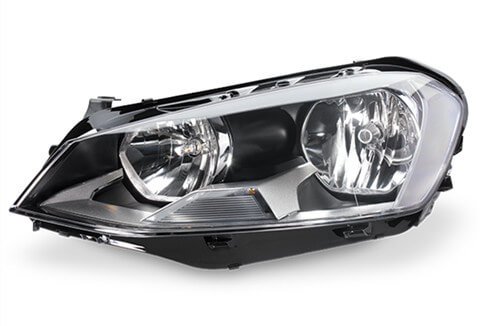 Your ideas will become reality quickly through by Rapid Prototyping technology. Rapid prototype is able to get already be used to identify potential improvements at an early phase in the product development stage, which offers security and reliability for near future a serial of production.
As one of the industry-leading plastic prototype companies and metal prototype parts supplier worldwide, our vast experienced and experienced team can not only count on a variety of state-of-the-art processes – from metal and plastic prototype to rapid tooling and serial production. But also the construction of metal parts and plastic parts falls within the range of rapid prototyping. With our special speed system tooling concept, we can provide you the possibility to produce prototypes in the original material in a rapid tooling way – with the shortest production times.
However, our range of services does not end with the production of individual components. The manufacture and assembly of entire project is one of the outstanding strengths which our clients particularly appreciate. They are always pleasure working with us. No matter what your individual requirements, with UYEE – your reliable partner, you can be sure to always get the best solution with Prototyping materials list for your rapid prototyping job.
The automotive sector is subject to constant changing work, they often need a lot of prototypes for checking and testing, which is in progress at an ever faster pace. Innovative technologies are therefore not only important drivers for plastic prototype cost, but also to ensure success for tomorrow. As a long-outstanding and experienced automotive service manufacturer, so we always show our clients new possibilities that will enable them to continue to gain competitive advantages for the future work. Our requirements continually grow with your tasks: through by close dialogue, we are able to coordinate the urgent requirements for existing and future markets together with you and implement them competently and reliably. Our team is your team. Our highest goals are the highest quality standard as well as 100% clients satisfaction.
For this, we provide you everything from a single source, from the first prototype to small and pre-production plastic prototype parts to test equipment. With our flair for innovation and an experienced look for details, your requirements and our ideas create market-ready successes. The outcome is a partnership that our many clients from the automotive industry and the supplier industry appreciate. It made you curious? Now contact us – we will also make your future challenges possible.
The Task
---
The first batch to ship out to 90 fully functional and series-based headlight prototypes and Low volume plastic parts in about two months. The headlights with LED daytime running lights have to correspond exactly to the later standard headlights and work 100% for testing and checking vehicles. The outer shell is ABS engineering material with black painting, the transparent lens is clear PMMA with high polished. In fact, like headlight prototype, it has to be made perfect.
The Challenge
---
The biggest challenge for us is the lead time what clients require is short, they would like to see the new design work early and for some other commercial information. So we have to face the big stress for the importance job. Maximum highest quality with the shortest lead time to make our clients 100% satisfaction. As well as discussing and communicating in time to fix the problem during production process.
The Method
---
The 3D CAD data for the headlight provided by client form the basis of the prototype model building. Firstly we will be subjected to a detailed data analysis, which will be worked by the UYEE experts – to check your feasibility and to make a plan for the necessary work phase.
Speed and accuracy are the main requirements in prototype building. For this reason, the appropriate production process is selected for each individual component of the headlamp with the help of the know-how of the experienced employees and implemented with the extensive machine device. Our team needs to focus on every detail, and keep communicating to make job better. The prototype components, in this case also electronic components due to the desired LED daytime running light, are subsequently manufactured in such a way that the prototype parts can be assembled and shipped in a timely way. This is our capability, and this is client's want.
The Outcome
---
The first batch headlights prototype with LED daytime driving lights are sent to the client about two months after received the purchase order. The small-serial prototypes are immediately ready for usage, because they have already been put into the test by UYEE team before delivery.
In addition to functional test, the experts also test for water proof, each individual headlight is configured basing on the client's requirements, for example: for left or right traffic. It goes without saying that only visually perfect prototypes reach the client's requirements. Like this special project, you should send to the prototype experts who not only have vast experiences, but also focusing on details and top quality.