Aluminum alloy with low density, high strength, good toughness and corrosion resistance, etc., in the aerospace industry is widely applied as structural materials, in the meanwhile, which is also actively developing as automotive advanced materials and used in high-end car engine.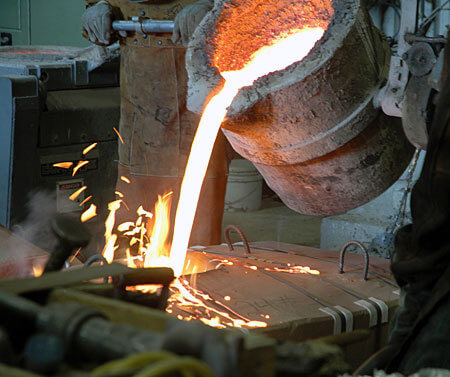 Aluminum die casting process is the main preparation method of the traditional aluminum alloy, but it is difficult to meet the requirements to prepare high performance aluminum alloy. On the one hand, the traditional process has been difficult to further improve the strength, plasticity, stiffness, heat resistance and corrosion resistance; On the other hand, in the pursuit of high-performance process, the cost of aluminum casting technology as a result of increased equipment and yield decreased quickly, Due to the increase in alloy content, plasticity is often reduced, and subsequent follow-up pressure processing costs, lower yield.
Therefore, the high cost of production greatly improved the use of advanced aluminum alloy threshold, seriously affecting the overall market size of the development. In these fields, the shot forming process is just a combination of performance and comprehensive cost advantages, could reduce the use of advanced aluminum alloy threshold, but also can further improve the performance in a certain range to achieve aluminum on behalf of the steel, that fast cultivate advanced aluminum Market, and in turn promote the injection molding process to achieve economies of scale advantages. Therefore, the shot forming process will become the main production process of advanced aluminum alloy. Precision casting must have the following characteristics, one of the most critical is the mobility and filling type.
Cast aluminum alloy processing performance is good, available die. Hard mold, Raw sand and dry sand mold. Molding. Gypsum casting mold for casting production that can also be used vacuum casting. Low pressure and high pressure casting, Semi-solid casting. Centrifugal casting and other methods for forming, produce different uses. Different varieties of specifications make it has different properties of various castings.
Save
Save
Save