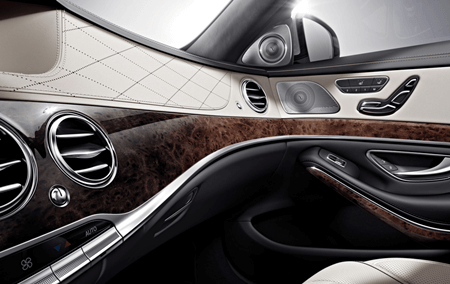 Rapid prototyping has been a tool in the designer's arsenal for over a decade, and the technologies behind it have improved greatly. The main impact of these technologies, however, it has been to replace traditional modeling techniques in the final stages of product development and the transition to manufacturing. But the greatest potential for 3D modeling lies earlier in the design process where superior designs are conceived and the roots of development delays are put down. Obviously, it's impacting on the automotive industry greatly. Most new ideas and innovations for automotive are able to turn it into reality due to the latest Automotive prototyping services. Properly used, rapid prototyping can greatly accelerate product development and lead to high-quality, defect-free products. Fortunately, the new generation of rapid prototyping tools, variously known as conceptual modelers, desktop modelers, and 3D printers, are much faster than earlier versions. They lend themselves to use by engineers in some limited space. So they are changing people's life.
Below we introduce some of main three methods to make automotive prototype
1)3D printing applied on auto industry
The business application share of 3D printing technology in auto industry is seldom. At present, the mainly application of 3D printing technology is to use large size 3D printer for making prototype and model for product development, and as a tool for design verification and assessment. Auto designs rely on the feedback much from customer. For example, after the market information are collected from customer , engineer and designer would make concept design and prototype development , and then the 3D CAD model will be sent to prototype manufacturer for 3D printing or CNC machining by design department of auto company . The finished prototype model would be used for design verification and test.
Actually, in Western Countries people like to make automotive prototype by 3D printing, although it's expensive. Because the local labor cost is too much. So they have to choose this way. In China 96% automotive prototypes are made by CNC machining and vacuum casting, it's more competitive with cost.
2)CNC machining applied on auto industry
As above mentioned, most Chinese manufacturers prefer to use CNC Prototyping technology to build automotive prototype. CNC machines are automated milling devices that make industrial components without direct human assistance. They use coded instructions that are sent to an internal computer, which allows factories to fabricate parts accurately and quickly. There are many different types of CNC machines. In an industrial setting, CNC machines can be combined into entire cells of tooling machines that can operate independently of each other. They are often driven by completely digital design, which eliminates the need for design blueprints to be physically drawn up.
a)Automotive lamp: Milling out of acrylic(PMMA) block as a whole by CNC, and polishing it to be very smooth and clear. The material of this type of Automotive CNC Prototype is harder to compare with 3D printing's. This style Automotive CNC Prototype, giving designers a relatively immediate physical piece to analyze and adjust. Prototypes are fully functional and testable under actual user conditions, pointing out necessary design changes due to situational needs. Using CNC during prototyping increases confidence in, and the quality of, final manufactured product, will accelerate its adoption for use in new applications beyond simple prototyping.
b)Dashboard: it's a big prototype model .So it has to be splitted and glued, In China, prototype manufacturer prefers to make dashboard prototype model by CNC and with ABS material, ABS is another thermoplastic with exceptional impact resistance and toughness. It is a lightweight alternative to metal used in dashboard. Before machining, it has been splited many small pieces milling out of them one by one , polishing them to be smooth after machined ,and gluing together them again ,then painting. This type of Rapid Prototyping is able to save so much production cost, and it won't affect the functional testing. With this, Designer is able to confirm both the proper fit of components and the proper airflow coming out of the dashboard—before approving the CAD geometry.
3)Soft tooling _silicon molding applied on auto industry
When customers require low volume production, such as: 10-50pieces. Obviously CNC is not a good option. As above two items we talked about lamp and dashboard prototypes, it's only suitable for a few pieces requirements. Once run low volume, that's a good choice and more efficient to do by silicone molding, it uses a type of silicone rubber, made from a two-component system. It is cast around a 3D printing master pattern or Rapid Prototype Machining plastic pattern, creating a repeatable mold. silicon molding is a copying technique used for the production of small series of functional plastic parts. Using two-component polyurethanes and silicone molds, it is known for its fast production of high-quality prototypes and end-use products.
For 11 years, UYEE has been servicing many key areas of product development projects in the automotive industries. Using the most up to date technologies and materials, UYEE provides functional automotive prototyping from automotive trim, lamp, dashboard to under-bonnet components. We are leading expert for Automotive prototyping services and small series in China!